In an age where scammers increasingly use text messages to deceive, it's comforting to know that Robokiller is standing guard, providing protection for calls and texts. Curious about how it works? Let's dive in!
Block/Allow List: Initially, Robokiller cross-references incoming messages with numbers on your Block or Allow List. The message won't reach your main inbox if the sender's number is on your Block List.
Number Reputation: For numbers not on your Block List, Robokiller assesses the number's known spam activity. Those with a notorious history are promptly blocked.
Content Analysis: Beyond just the sender's number, Robokiller evaluates the actual content of the message. It scans for tell-tale phrases and patterns linked to scams. And rest assured, while we're analyzing, your data remains private and protected.
Once a spammy text is identified, Robokiller sends it straight to the Junk folder in your Messages app. Feel free to review it anytime to ensure the app's decision aligns with your expectations.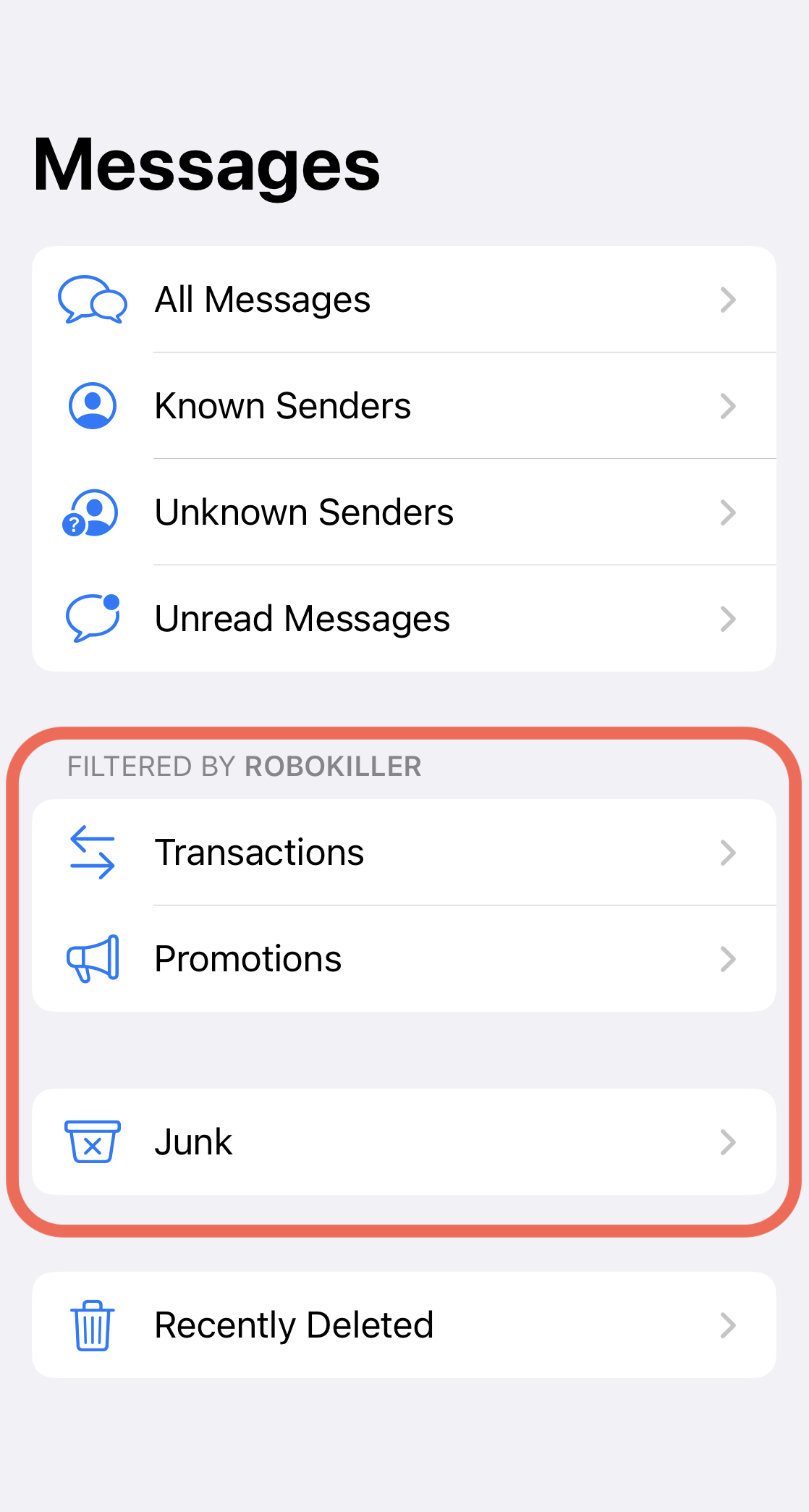 Remember, Robokiller is always evolving. Our algorithms continuously adapt and improve. So, even if a rogue spam message occasionally finds its way in, it won't be long before we catch on and block it. Your peace of mind is our priority!
Still need help? Please email us at support@robokiller.com.